One of the keys to successfully branding your business is making sure that the messaging and images used by your brand remain similar in tone and appearance across the board. This idea extends to your website, client/patient-facing communications, and social media. While it can be easy to see how social posts can impact your branding, one aspect often overlooked is the cover photo. What makes a good cover photo? And how can you update your cover photo on Facebook?
Content
Just like a book cover isn't where you find the Table of Contents, your Facebook cover photo shouldn't be where you explain your company's details. Use imagery that fits your brand and doesn't require a lot of reading. A simple cover photo would include:
A fitting image
Your logo
An optional tagline
Using your company tagline over an image that represents your brand is a good place to start. In some cases, it may be more impactful for the image to speak to what you do, and the other copy on the cover photo is your logo (as seen by our Allegrow cover photo). What is best for your brand may not be what is best for another.
Dimensions
The dilemma with Facebook covers is that they appear differently on one device from another. If you use one device's dimensions for your graphic, the image will be cropped on the other device. Such is the case with desktop vs. mobile.
According to Statista, 96% of Facebook's user base accesses the social network from mobile devices like smartphones and tablets. While the desktop dimensions allow for a taller and wider image, the mobile version would cut off the desktop image and that 96% of users would lose out on your messaging or get the wrong experience.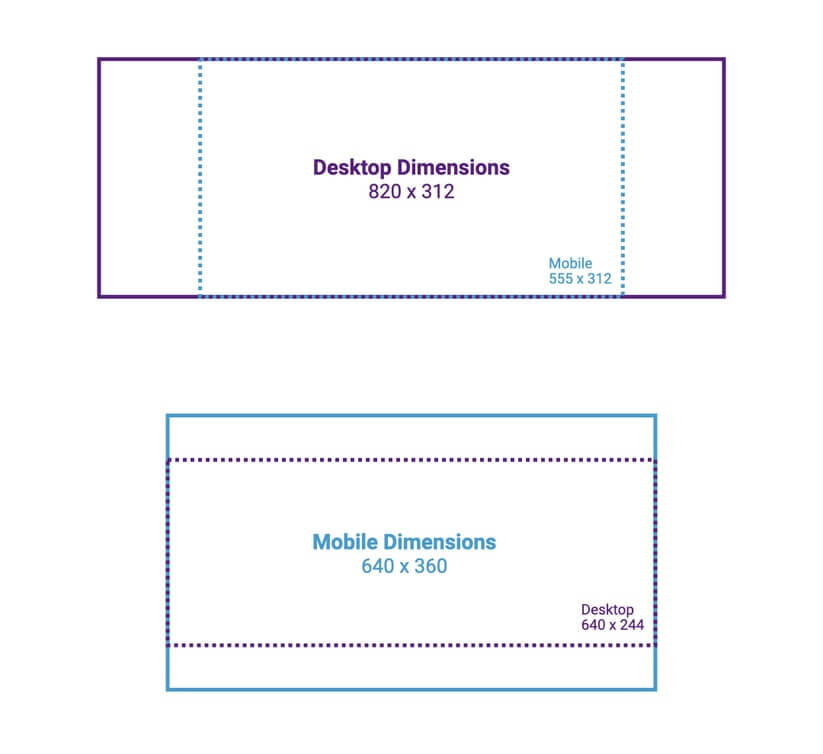 The best way around this issue is to design your Facebook cover with optimal dimensions in mind. By keeping all your content within the center where both layouts overlap, you can avoid changing the user's experience from one layout to another.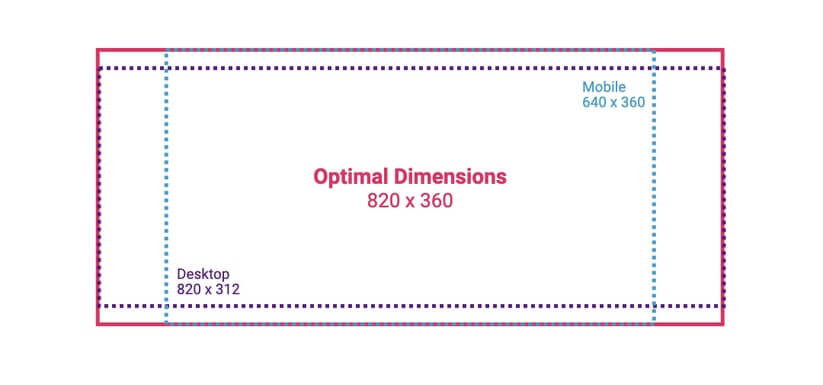 Video
Sometimes, you can bump up your Facebook cover quality using a video. Your cover video can feature a TV commercial or be a simple animated version of your company tagline. Just keep in mind that not many people viewing your video will have their sound on. It should also be noted that using a video isn't an opportunity to add text. The same cover photo best practices still apply — keep it simple.
Seasonals
One way to utilize your Facebook cover is to frequently update it with a timely, more fitting, seasonal message. If you have an event coming up, are running a short-term marketing campaign, or want to get in the spirit of the holiday season, your cover photo can be a fun and effective way to communicate your relevance. As with other messaging, ensure the image and content are on brand and abide by best practices. And make sure to keep it up-to-date. A Halloween-themed cover photo may not look as good if displayed in January.